We went to the beach and Spot got beach hair.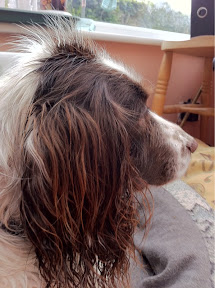 I finished the quilt top but am waiting for the fleece to arrive for the backing:-
I started my April challenge socks.... Completed one... Then frogged it cos I didn't like it. Have now nearly finished the replacement:- (needles conveniently cropped from photo). I like these much better.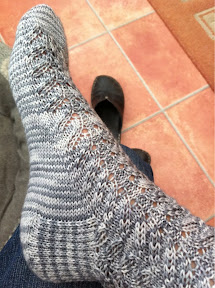 Saw my first spring ducklings while on my run last weekend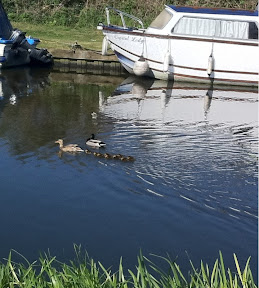 And am now on week4 of my raceforlife training ( where it all begins to get a bit serious as you hear me wheezing from the next county! )
So there you have it! What you been up to?
Posted using BlogPress from my iPhone